ADVANCED MASTER
Royal Conservatory / School of Arts Ghent (B), ICTUS & SPECTRA
   
Those choosing the ADVANCED MASTER in Contemporary Music programme at the Royal Conservatory / School of Arts Ghent work under the guidance of the Ictus and Spectra contemporary music ensembles, on projects with an emphatic focus on recently composed music. Students specialize in contemporary music, as soloists or members of an ensemble. They play an active role in creating new works by both young and established composers. [MORE INFOS]
   
The GAME
The Ghent Advanced Master Ensemble aka GAME unites different collaborations between students of the advanced master programme contemporary music of the Ghent Conservatory. [The GAME Facebook group]
   
STUDENTS 2022-2023
 Students 1st Year
Allejandro Fenollosa Beltràn, saxophone
Filippo Gillono, guitar
Iryna Hrytsiv, piano
Francisco Rojas Huertas, flute
Carlo Sampaolesi, accordion
Helena Sousa Estevez, accordion
Anna Svetlakova, flute
Denise Tamburi, flute
    


 Students 2nd Year
Ruben Borges, composer
Anita Cappuccinelli, percussion
Alberto Cavallaro, sax
Marina Delicado, piano
Iryna Hrytsiv, piano
Hyeyoung Kim, voice
Miho Kiyokawa, sax
Leonardo Melchionda, guitar
Lucas Messler, percussion
Maris Paiuste, voice 
Aya Suzuki, percussion
Federico Tramontana, percussion
       
WORKSHOPS, MASTERCLASSES & CONCERTS


9 & 10 November 2022
@ KASK/Conservatorium
Curatorial Workshops #1
with talks by Diana Soh, Maarten Seghers and Eugene Ughetti


14-18 November 2022
@ P.A.R.T.S.:
Workshop with
Salva Sanchis and the students of PARTS


3 December 2022
@ De Bijloke
Ear to the Ground
New duos pieces. Collaboration with SMAK in Gent, where our students would have the opportunity to curate rooms in the museum.


9-15 December 2022
@ Koninklijk Conservatorium Brussel and Miry Gent
Alliantieproject with the Brussels Conservatory
with composer and improviser Jessie Cox.
First session in Brussels Conservatory
and a second session in Gent with a concert at Miry from 12-15 December.
Students from Brussels doctoral cycle will be involved.


28 & 29 January 2023
@ Wilde Westen Kortrijk
Curatorial Workshops #2
with a full-day polyrhythmic workshop by Stéphane Galland,
some sound and light technical workshops by the WW crew and one talk about curation.
Also the Young Curators from the rock&pop will be attending — occasion to meet new people and to mix ideas.


20-23 February 2023
@ Miry Gent
Workshop-concert
with violinist-composer Diamanda Dramm


20-24 March 2023
@ SMOG Brussels
Workshop-concert
with composing duo Antonio La Spina & Maurizio Tedde


24-29 April 2023
@ Public Space Ghent
Workshop-concert
in the public area with Michelle Agnes Magalhaes


19 May 2023
@ Université de Strasbourg
Showing
of Okho by Iannis Xenakis (Anita Cappuccinelli & Lucas Messler only)


22-26 May 2023
@ P.A.R.T.S
Showing of the workshops


8 & 9 June 2023
@ KASK/Conservatorium
Curatorial Workshops #3
with talks by Joris Blanckaert and Tom De Cock
    
Contact
   
Joris Blanckaert (Ghent School of Arts)
Tom De Cock (Ictus)
   
ALUMNI 2009-2022
    
They followed the Advanced Master cursus:
Konstantinos Andreou
Sara Baldini
Marieke Berendsen
Jacqueline Bernd
Kalliope Bolovinou
Romy-Alice Bols
Ruben Borges
Ana-Filipa Botelho
Jasper Braet
Anita Cappuccinelli
Alberto Cavallaro
Fabian Coomans
Nico Couck
Anne Davids
Cédric De Bruycker
Pieter Delaere
Véronique Delcambre
Marina Delicado
Chrissy Dimitriou
Teresa Doblinger
Maria Dominguez Perez
Kaja Farszky
Simon Florin
Nina Fukuoka
Amaury Geens
Nele Geubels
Sinouhé Gilot
Ward Ginneberge
Camille Guénot
Elliott Harrison
Iryna Hrytsiv
Andres Ibanez
Anna Sakham Jalving
Maria-José Jeannin
Jona Kesteleyn
Tatevik Khoja-Eynatuan
Hyeyoung Kim
Miho Kiyokawa
Corey Klein
Hanna Kölbel
Matthias Koole
Kaya Kuwabara
Pieter Lenaerts
Clara Levy
Pablo Paz Lopez
Benjamin Maneyrol
Annegret Mayer-Lindenberg
Elisa Medinilla
Leonardo Melchionda
Sara Méndez
Lucas Messler
Quentin Meurisse
Felix Nagl
Rubén Martinez Orio
Charlotte Otte
Maris Paiuste
Pieter Pellens
Sara Picavet
Gian Ponte
Carlo Prampolini
Hugo Ranilla
Hannah Reardon-Smith
Catherina Roberti
Mar Sala Romagosa
Gwenaëlle Rouger
Adam Rosenblatt
Christopher Salvito
Sara Sanchez
Dejana Sekulić
Carlo Siega
Tania Sikelianou
Primož Sukič
Aya Suzuki
Tomoko Taguchi
Tomonori Takeda
Federico Tramontana
Jutta Troch
Yukari Uekawa
Sjors van der Mark
Erika Vega
Seth Parker Woods
Noriko Yakushiji
An Zeeuwst
     
Daily gif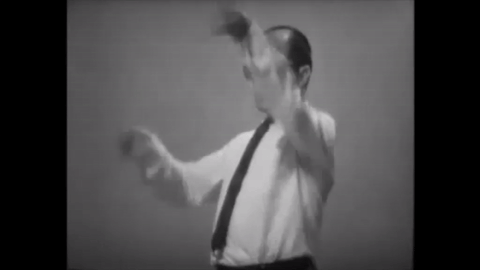 Mentioned in this article
Anita Cappuccinelli ,Marina Delicado ,Leonardo Melchionda ,Lucas Messler ,Aya Suzuki & Chrissy Dimitriou